Real Food Rules Song Program
Writing a Song to Boost Student Creativity, Health and Fun!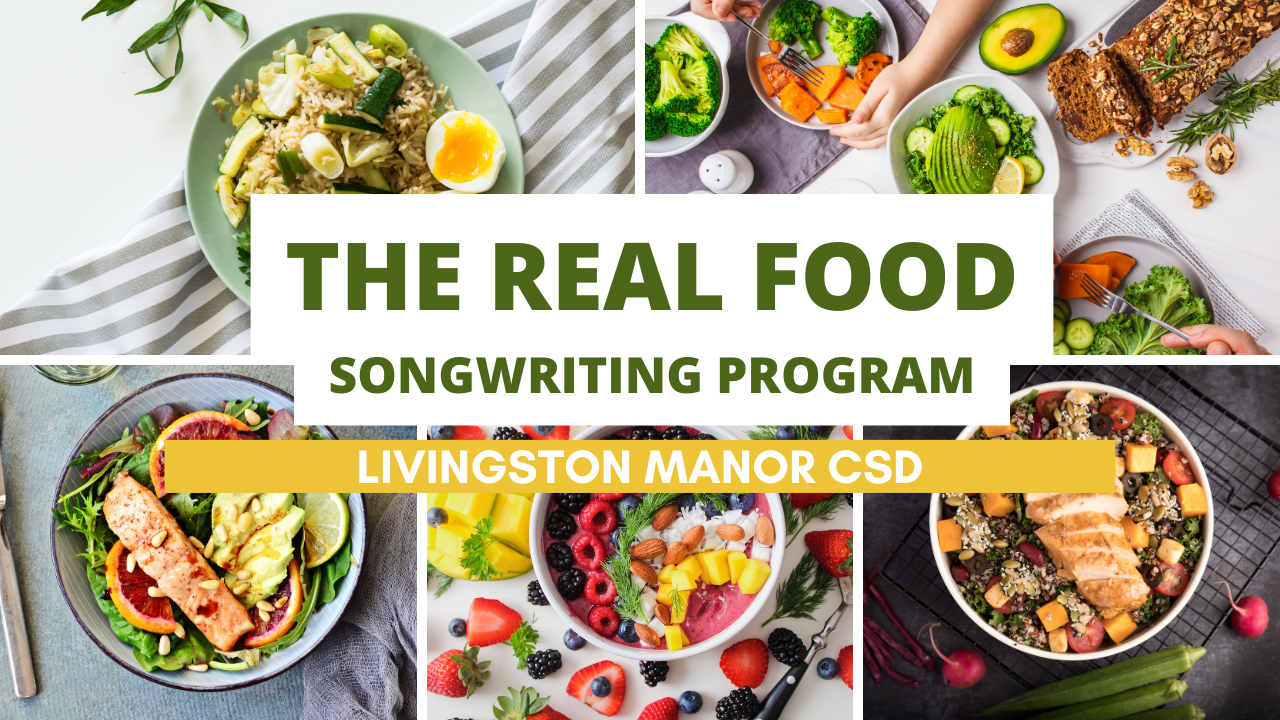 The Real Food Rules Song Program is sure to make a difference in your student's relationship to health and making good choices. Facilitated through the STEAM fund at CFOS and presented by Beth & Scott, Real Food Rules will create awareness about where food comes from and how it is delivered. Best of all, it's done by creating a new song and accompanying video! See a sample HERE.
This innovative songwriting program presents the students with the opportunity to ponder important questions like "What does food mean to you?  Where does it come from?  What does it do?  What are your favorites… are they real?  How does food make you feel?
The program targets students in grades 5 & 6 and is generally done with four groups of up to 25 students. In this program, your students will...
Understand the differences between real and processed foods
Work individually and in groups to discuss food choices
Talk about balance and food labels
Comprehend the effects of food on energy and performance
Develop curiosity about new foods and their benefits
After learning about real and processed foods, the students will co-write new lyrics to the song, "Real Food Rules," with Beth & Scott. On a subsequent day, they will record their version and then receive a video. Click HERE for a sample.
This program is supported educationally in collaboration with a NY-based, not-for-profit, A Single Bite, and STEAM fund.